My clients latest blog posts
I blog for my clients every single week. Mostly I edit their raw thoughts, but sometimes I write original posts for them and, occasionally, I recycle something popular.

About My Book: Innocence Lost

Innocence Lost tells of the effect that a stricken soldier returning from the horrors of war can have on a sensitive middle child ...


Vivienne Dockerty

24th May, 2018

Mental Health And Productivity

It is all very well having systems in place to help you be more productive, but what happens when you are not able to follow them?


Ellen Willoughby

23rd May, 2018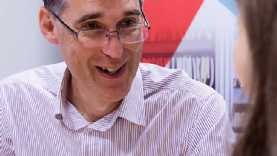 How Referral Marketing Works

Can referral marketing work you? Unequivocally yes, it can, it is a chain of activities by people, some of whom don't know each other ...


Jacky Sherman

23rd May, 2018


How To Be Financially Empowered!

If you're financially empowered, you can achieve amazing things. Part of it is knowledge and understanding about your money ...


Jonathan Vowles

22nd May, 2018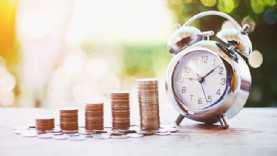 Online Trading And Value Added Tax

With the rise of the internet, people are turning their hand to selling online and panic, as they approach the Value Added Tax threshold ...


Roger Eddowes

21st May, 2018


The Art Of Caravan Levelling

Most parks are quite level, but you may need to level your caravan at times. This is where caravan levelling accessories comes in ...


Big White Box

17th May, 2018
About My Book: Beggarman's Cottage

I received a lovely review for Beggarman's Cottage. It got me thinking about the plot and my reasons for writing the story ...


Vivienne Dockerty

17th May, 2018

The Power Of Why

Ever look at your to-do list in despair? Ever feel like you're wading through treacle? If so, you need to understand the power of why ...


Ellen Willoughby

16th May, 2018



Have Stage Trailer Will Travel

Well, summer is near so it's back to outside events once more and our stage trailer is getting booked out for events ...


David Pibworth

15th May, 2018
The Performance Appraisal

The performance appraisal is your chance to find out the causes of worker inefficiency and reward those who perform well ...


Kath Bonner-Dunham

14th May, 2018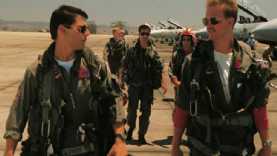 Celebrating 14th May and Accounting Day!

Accounting Day 2018 is upon us. It's the national day that nestles nicely between Top Gun Day on the 13th, and Chocolate Chip Day on 15th ...


Roger Eddowes

14th May, 2018

GoalGetter: Making It Happen

Owning your own home, providing for your family and when you retire you can live the life you want! GoalGetter can help you ...


Kirsty Parris

11th May, 2018

About My Book: Ping Pong Poms

My husband and I first emigrated to Australia in 2008. Our daughter had moved there, so we became ping pong poms ...


Vivienne Dockerty

10th May, 2018
The Wonder Of Kampa Air Awnings

A caravan awning is a useful way to extend your space. People say putting them up can be a real pain, but Kampa Air Awnings are a breeze ...


Big White Box

10th May, 2018


Is Your Business In Danger Of Drowning?

Bert was sitting in his armchair when the doorbell rang. It was a dark and dismal rainy day, and flood warnings had been issued ...


Jonathan Vowles

8th May, 2018

The Arches Theatre: Phase 2 Begins

The second phase of the Arches Theatre has begun. We've totally cleared the site, and now have four arches opened up ...


David Pibworth

8th May, 2018



Dispelling The Myths About Marketing

I have more than 20 years of experience marketing within businesses and still believe that there are always new things to learn ...


Kirsty Parris

4th May, 2018

Back In Blighty Again

Here I am, back in good ol' Blighty again after a couple of years down under in Australia. It's good to be back, despite the rain ...


Vivienne Dockerty

3rd May, 2018