My clients latest blog posts
I blog for my clients every single week. Mostly I edit their raw thoughts, but sometimes I write original posts for them and, occasionally, I recycle something popular.



A Closer Look: My News Pack

My news pack searches for content that may be of interest to your connections, but I validate it first to ensure that it's useful and relevant ...


Steffi Lewis

17th January, 2018


It's The Big Charity Question

When I'm staging a charity show, I'm often asked if someone from the charity should come up on stage and say a few words ...


David Pibworth

16th January, 2018


Let's Talk About Domestic Cleaning

Cleaning the house is one of those jobs that has to be done, but do we really want to do it? Couldn't we just get someone else in to do it?


Claire Robinson

16th January, 2018


The Smarter Path To Digital Government

The concept of the paperless office has morphed into something our public sector customers now call Digital Government ...


Jeremy Curtis

15th January, 2018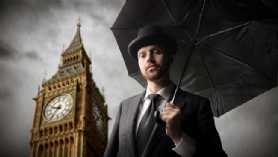 HMRC And The Great Tax Return Reminder

For both our business and individual clients, the tax return filing deadline for their 2016/17 accounts is rapidly approaching ...


Roger Eddowes

15th January, 2018



Marketing To Win New Customers

New products and services are constantly being developed and businesses need to ensure they are ahead of the competition ...


Kirsty Parris

12th January, 2018

New In: Blaklader Stretch Service Trousers

We've been waiting for the new Blaklader Stretch Service Trousers and finally have them on display in-store. We love the extra comfort ...


Rugged & Tough

11th January, 2018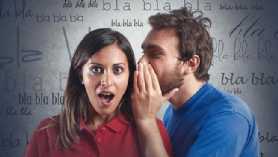 A Vision Of Your Personal Brand

Last week, I started a series about having a clear vision for your consultancy. This week, we're talking about your personal brand ...


Jacky Sherman

10th January, 2018


A Closer Look: My Business Pack

Last week, I told you all about my Core Blogging Service, and my Business Pack extends the visuals and functionality of this ...


Steffi Lewis

10th January, 2018


Happy New Year Eddie Redmayne

You may be wondering why I'm wishing Eddie Redmayne a happy new year. Well, he was on the Graham Norton show ...


David Pibworth

9th January, 2018





Member Spotlight: Dor-2-Dor

This week we're going to focus on AFA member Dor-2-Dor, the leading, leaflet distribution franchise company in the UK ...


Claire Robinson

5th January, 2018


Dispelling The Myths About Marketing

I have more than 20 years of experience marketing within businesses and still believe that there are always new things to learn ...


Kirsty Parris

5th January, 2018

Men's Well-being: Mind, Body And Spirit

How are you feeling now Christmas is over? You may be surprised to hear that a man's well-being is not just down to physical conditioning ...


Rugged & Tough

4th January, 2018





A Closer Look: My Core Blogging Service

You've heard about blogging, but it seems like a lot of work, doesn't it? What benefits will it bring and why should you work with me?


Steffi Lewis

3rd January, 2018

Want To Start Your Own Coffee Shop?

Maybe you should plan to start your own coffee shop. 2017 statistics show that the UK has a total love affair with coffee ...


Jonathan Vowles

2nd January, 2018


Doris The Aston Martin DB2/4 Mk 11

Considering she was built in 1955, 5 years before I was born, Doris is not doing badly. When we bought her, she was in a bit of a state ...


David Pibworth

2nd January, 2018