My Clients' Latest Blog Posts
I blog for my clients every week. Mostly I edit their raw thoughts, sometimes I write original posts and, occasionally, recycle something popular. Here are the latest sixty blog posts I've created and published for them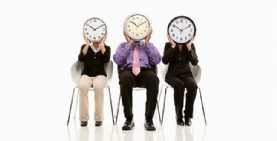 Networking Time Management
Research shows that those who spend the most time on networking activities achieve the highest success ...
Jacky Sherman

22nd May, 2019
ISO 9001 And Six Sigma For Starters
This week I have a guest post from Kaltrina Istrefi from PECB talking about ISO 9001 and Six Sigma. Take it away Kaltrina ...
Ellen Willoughby

22nd May, 2019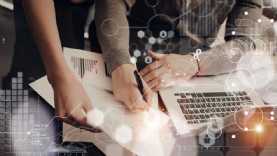 Document Templates For Sage And Xero
Last week, I went to see a couple of new clients, one using Sage and the other Xero. Both were producing delivery notes in Excel ...
Alison Mead

20th May, 2019


The Ancient Art Of Project Management
To be successful, managers must deliver results on time and within budget. Project management is now an essential skill ...
Kirsty Parris

17th May, 2019


Are Leaders Born Or Bred?
For as long as leaders have led, we have wondered if their abilities are the result of mystical forces or if they can be learned ...
Debra Stevens

16th May, 2019








Checklists: Boring But A Necessity
Checklist sounds boring, don't they? They conjure up images of grey-suited inspectors going around filling them out ...
Ellen Willoughby

9th May, 2019

The Easiest Way To Manage Your Time
Time is a great equalizer. It doesn't matter who you are or how successful you are, everyone has the same hours in a week ...
Paul Brooksbank

9th May, 2019


Even The Taxman Likes Puppies!
You would think HM Revenue & Customs an unlikely place to find puppies, but they chase down tax avoiding puppy breeders ...
Jonathan Vowles

7th May, 2019





Nag Wars: The Return Of The Coach
In a town, far, far away (well, only about 8 miles in fact) and not actually that long ago (about a year if I remember rightly) ...
Kirsty Parris

3rd May, 2019




How To Grow Your Business: Lesson One
If you run a business, then part of what you have to do is to grow it. Let's face it, you have to grow your business, don't you?
Jonathan Vowles

30th April, 2019

A Closer Look: My Core Blogging Service
You've heard about blogging, but it seems like a lot of work, doesn't it? What benefits will it bring and why should you work with me?
Steffi Lewis

29th April, 2019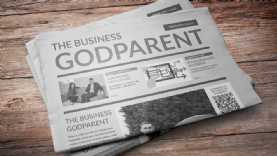 New Thoughts From The Business Godparent
I'm known as the Business Godparent due to the incredible level of help and support I offer to the clients of Essendon Accounts ...
Roger Eddowes

29th April, 2019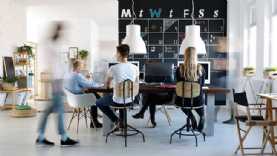 How Should You Own Your Business Premises?
Many businesses own the premises they operate from, but for tax purposes, sometimes it's more efficient for the business not to own it ...
Helen Beaumont

24th April, 2019