My Clients' Latest Blog Posts
I blog for my clients every week. Mostly I edit their raw thoughts, sometimes I write original posts and, occasionally, recycle something popular. Here are the latest sixty blog posts I've created and published for them







10 Top Tips For Better Business Video
From blog posts to direct adverts, no medium has inspired people to stop scrolling on social media more than business video ...
Steffi Lewis

12th August, 2019

Potential Inheritance Tax Overhaul
The Office of Tax Simplification has come up with a few ideas on how to deal with the complexities of Inheritance Tax ...
Roger Eddowes

12th August, 2019




Why A Moonpig Card Makes My Heart Sink
There is something special about finding the perfect card for someone you love. I do feel this is part of what makes us human ...
Debra Stevens

8th August, 2019



The Courage To Follow Your Dreams
Are you anything like Felix? Do you have the courage to jump from the corporate world and follow your dreams?
Steffi Lewis

5th August, 2019




Fear: False Evidence Appearing Real
We've all felt it. Fear of failure, fear of rejection, fear of death. It stops us from doing things. Sometimes fear is useful ...
Steffi Lewis

1st August, 2019

The Impermanence Of Everything
From the crumbling remains of the Roman empire, to the food we consume and our very lives, everything really is impermanent ...
Ellen Willoughby

1st August, 2019




A Closer Look: My Core Blogging Service
You've heard about blogging, but it seems like a lot of work, doesn't it? What benefits will it bring and why should you work with me?
Steffi Lewis

29th July, 2019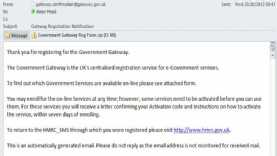 HMRC And The Gateway Virus Messages
Over the last few weeks, I have noticed an increase in the number of fake messages which claim to come from HMRC ...
Alison Mead

29th July, 2019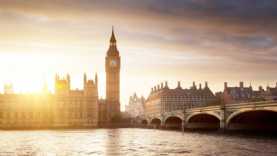 What's The Future Of Our Taxes?
When we get a new Prime Minister, we always seem to have a number of changes to complicate our tax calculations ...
Roger Eddowes

29th July, 2019


Marketing To Win New Customers
New products and services are constantly being developed and businesses need to ensure they are ahead of the competition ...
Kirsty Parris

26th July, 2019









Get Feedback, Get Better!
Be honest, do you like getting feedback? I don't, I know I need it, but it doesn't mean I like it ...
Debra Stevens

18th July, 2019