The Rise Of Project Phoenix

Documenting the DNA of my business ...

Posted by Steffi Lewis on 09/07/2012
Although I said last week that I was going to take it easy until the end of September, I have noticed a certain restlessness over the past few days which resulted in a pep talk over a Starbucks Latte with my good friend Jacqui Frost last Friday afternoon ...
My energy has been arcing around with little direction since coming out of hospital because I've had a lot to deal with both physically and emotionally - and I had to deal with it all on my own. But Jacqui and I had a good talk the other day and she gave me a gentle push to get me moving forward again. It was much needed and gratefully received - thank you lovely *hugs*
Although the sentiments of last week's blog post haven't changed - I do still need to give myself time to heal - there are a lot of positive things I can do in the mean time to move my business forward without over stressing my eyes and ensuring I keep my blood pressure down.
What I'm aiming to do over the next few weeks is document the business from start to finish. Now, we all have our financial business plans to keep track of growth over the year but do you have a completely documented system that you could hand over to someone else and they could be up and running in no time at all? It may be something you'll need to lock in a safe but it's still a great idea for any size of business.
Ok, this sounds like the realms of corporate businesses involving ISO's or even a step down the franchising path, but it does make sense even for a company that will never be duplicated to build a knowledge base that details the exact structure of itself and lists all the procedures involved for each role to do their job efficiently. Whether you do this online or in printed form is totally up to you.
One of the first things I'll be doing this week is creating an organisation chart that shows every single role within the company. Now as that's just me at the moment, I need to think about every role I perform within the company and create a box for it on my organisation chart.
From sales bunny to system developer to invoicing and beyond, every role needs to be included on the bottom level of the chart, their responsibilities written down and any KPIs that role may have should also be included. Then you need to decide which more senior role each grass roots role reports to and create another box for them and join them up.
There is a lot of ground work to do beforehand. For example, we all need a mission statement for our company but have you actually written down your own, personal mission statement? Have you thought about what your company will ultimately do for you? How long will it take you to complete your business project, what will it look like when you get there and what benefit will it have for you personally? These must all be added to the knowledgebase, helping to create the DNA of your business.
If you haven't read the E-Myth by Michael E Gerber then it may be a great idea for you to grab a copy off Amazon if you're going to do the same as I am. It's a very well written, simple to follow text that includes lots of great real world examples that will certainly get you thinking about your own business even if you don't want to spend time documenting it.
I'll let you know how far I get in my next blog post but for now just know that Project Phoenix is underway and I'm feeling motivated and ready to start moving my company forward again!
S x

AN AMAZING SPECIAL OFFER
I'll get you started, keep you motivated and looking great online!
Free blog setup, weekly editing/publishing, free photoshoot, free video, free weekly mailer and even a 30-day free trial!



John Wade says ...
| | |
| --- | --- |
| | "Steffi has massively increased my blog readership and it's so easy to use! She goes out of her way to help and is always improving her service. Highly recommended!" |


Categories ...
- General (11)
- Networking (1)
- Developers (7)
- Random thoughts (7)
- Career Glimpses (4)
- Month by month (10)
- Soapbox (1)
- Archive (1)
- Inspiration (3)
- Gardening (3)
- NLP & Psychology (19)
- Social Media & The Web (3)
- Business Tips (6)
- Space & Science (7)
- My Cancer Journey (13)
- Blogging (9)
- Services (1)
- SPECIAL OFFERS (2)

Featured subscriber ...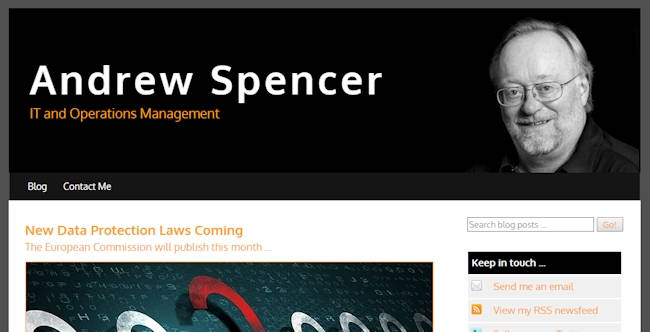 Rock out while you read ...


Popular Blog Posts ...
- A Case Of Really Bad Customer Service
- The Single Best Marketing Idea You Can ...
- Ooo'arrrh, Welcome To The Country
- Boost Your SEO With Business Blogging
- Creating The Perfect Blog Post ...
- How Shallow Is Your Business?

"If you're in a bad situation, don't worry it'll change. If you're in a good situation, don't worry it'll change"