My First On-site Install

Fresh from College ...

Posted on: 26/05/2014 By: Steffi Lewis
A long time ago, in a city far, far away I arrived at our office one sunny morning as usual. I'd been learning the ropes at an awesome little computer dealership and as I walked in, I saw a worrying frown on my Technical Managers face ...
I'd been there for a couple of months, being shown how to build computers and install operating systems. Having an understanding boss, he immediaely identified my love of all thing digital and assigned me to the technical team to learn everything from the ground up. I thought I was doing quite well so I didn't like to see a frown on anyone's face when they looked at me!
He called me over. "Ok Steffi, here's your chance" he said. "Take this network card, this toolkit and this list of instructions I've just written and go install it over in Liverpool". I was thrilled. It was really urgent as the customers network has gone down so he told me to take his car and leave immediately.
This was the first time I'd been let loose on a customer and I parked up in the nearest side road, put some money in the meter, then headed into one of the huge buildings you can see along Pier Head.
I asked for the IT Manager at reception who came rushing down to meet me and was immediately stand-offish with me. I politely introduced myself, told him why I was there and gave him my best smile. He told me to wait and went over to reception and made a phone call. Afterwards he was a bit more relaxed and took me to the server room (nothing more than a computer on a desk and a noisy dot matrix printer) and hovered about while I installed the card.
It was really easy for me to install the network card having built PCs back at the office and when I flicked the switch and the server powered into life with a noisy whirr from the fans there was an obvious look of relief on his face. He thanked me profusely and headed into the office to tell everyone they could start working again.
I took a walk down to the waterfront and watched the ferry leaving for Woodside on the Wirral. I felt really, really good. My first ever on-site install had gone smoothly and the client was really happy.
Getting back to the office I got a round of applause from my colleagues and my smiling boss told me how the client had phoned him from their reception querying whether a "girl was up to the job" to which my boss had assured him that I was.
Some months later he did admit he had his fingers crossed the whole time!
Love, light and logic ...

STEFFI LEWIS
I'm a web designing, blog editing, article writing, social media savvy photographer and videographer type of girl, with over 21 years in the creative industries. Many of my clients work with me on a simple monthly subscription.

I help them to develop and maintain the best possible web and social media presence using my creative skills. I am an expert in a range of fields.

From website and blog subscriptions where I can write for you and even share your stuff to social media, to headshots, event photography and some fabulous videoography, you can be sure you're in the safest of hands!



AN AMAZING SPECIAL OFFER
I'll get you started, keep you motivated and looking great online!
Free blog setup, weekly editing/publishing, free photoshoot, free video, free weekly mailer and even a 30-day free trial!



Maureen Windridge says ...
| | |
| --- | --- |
| | "Blogging is not just about making the words read well and the page look pretty. You have to get the blog seen and your posts read. That is what Steffi is great at!" |


Categories ...
- General (11)
- Networking (1)
- Developers (7)
- Random thoughts (7)
- Career Glimpses (4)
- Month by month (10)
- Soapbox (1)
- Archive (1)
- Inspiration (3)
- Gardening (3)
- NLP & Psychology (19)
- Social Media & The Web (3)
- Business Tips (6)
- Space & Science (7)
- My Cancer Journey (13)
- Blogging (9)
- Services (1)
- SPECIAL OFFERS (2)

Featured subscriber ...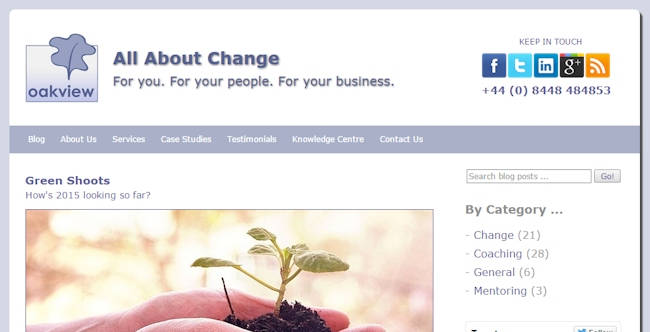 Rock out while you read ...


Popular Blog Posts ...
- A Case Of Really Bad Customer Service
- The Single Best Marketing Idea You Can ...
- Ooo'arrrh, Welcome To The Country
- Boost Your SEO With Business Blogging
- Creating The Perfect Blog Post ...
- How Shallow Is Your Business?

"Some of God's greatest gifts are unanswered prayers"