Maureen Windridge says ...
| | |
| --- | --- |
| | "Blogging is not just about making the words read well and the page look pretty. You have to get the blog seen and your posts read. That is what Steffi is great at!" |


My latest blog post ...

Featured subscriber ...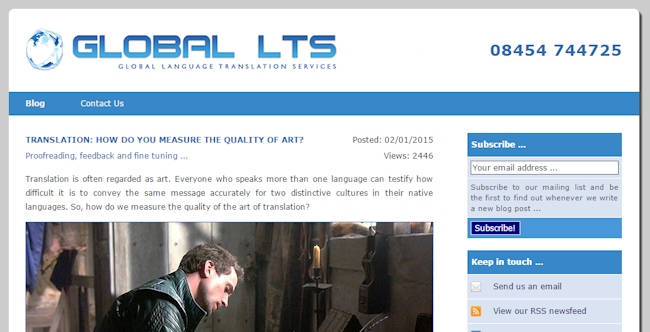 Rock out while you read ...


Popular Blog Posts ...
- A Case Of Really Bad Customer Service
- The Single Best Marketing Idea You Can ...
- Ooo'arrrh, Welcome To The Country
- Boost Your SEO With Business Blogging
- Creating The Perfect Blog Post ...
- How Shallow Is Your Business?

"People are more violently opposed to fur than leather because it's safer to harass rich women than bikers."