Oh Look, It's Raining Shakespeare!
Seeing beyond what you see ...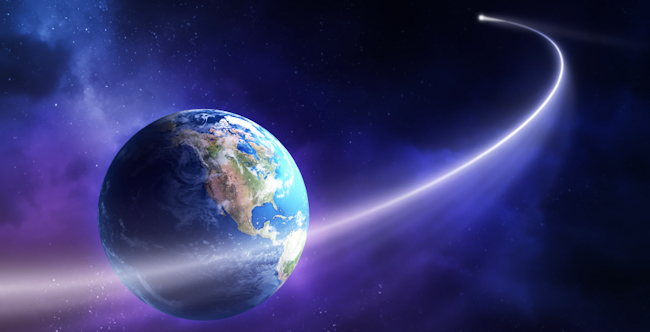 Do you see rain as a replenishment of the water table allowing our green and pleasant land to stay, erm, green and pleasant or do you see it as something that brings down your mood?
Comments: Views: 4,254 Shares: 39
Space: When Did You Last Look Up?
Space is so massive that we can't comprehend the distances involved in getting from one planet to another, let alone to another star. These numbers belong on a mathematician's blackboard ...
Comments: Views: 15,875 Shares: 93
How Far Does Your Blog Post Go?
I got an excited email from one of my treasured blogging clients on Friday telling me some brilliant business news and that it was because of her blog that it happened in the first place ...
Comments: Views: 34,174 Shares: 30
4 Reasons You Need To Start Business Blogging
Does everyone know you're an expert?
Every business owner wants to increase interest in their brand and business blogging is great for that. Here's one marketing channel that can bring you a whole wealth of benefits ...
Comments: Views: 14,367 Shares: 53
A Day At Olney Business Live 2016
A brilliant inaugural event ...
A sunny day in Buckinghamshire found me driving through the country lanes to attend Olney Business Live 2016. This was the inaugural trade event for the town and the day was brilliant ...
Comments: Views: 437 Shares: 16
Blogging: How Shallow Is Your Business?
Let your inner beauty shine ...
After a hard day's development, I was lying on my sofa the other evening. I'd just eaten a lovely homemade Chilli and was choosing a film to wind down from a full-on, awesome day ...
Comments: Views: 6,878 Shares: 17
Shooting History At Milton Keynes Museum
Time travel the quick and easy way ...
I'll admit that I'm not the most sociable animal, preferring to stay in the calming embrace of the countryside, but it was a sunny Saturday and I'd been invited down to Milton Keynes Museum ...
Comments: Views: 866 Shares: 19
My Introduction To The Internet
Way back in 1994, I was working for The Open University as an IT trainer. I loved running courses there. I used to teach faculty members how to use Windows, Word, Excel and PowerPoint ...
Comments: Views: 4,192 Shares: 96
How To Get 1,000 New Twitter Followers In A Month
Without having to pay for any of them ...
Everyone who uses Twitter wants to have a big following but just tweeting about your dinner every day just isn't going to cut it. The key to getting new followers is to find your niche ...
Comments: Views: 5,813 Shares: 31
16 Top Tips To Boost Your Business Blogging
Don't expect an immediate return on your investment!
Many people start business blogging with the intention of driving traffic to their website or increasing overall brand awareness. However, it is often a long and perilous journey ...
Comments: Views: 16,153 Shares: 53
I Don't Know What To Blog About This Week!
Recycle, revamp, revisit or reshare ...
It's a nightmare my customers sometimes go through, and it's something that happens to me on occasion too. I don't know what to blog about this week! And then the worry sets in ...
Comments: Views: 1,058 Shares: 26
The Ancient Art Of Frequently Asked Questions
Or nuggets, or snippets; it's up to you ...
I'm always looking for ways to improve the functionality of my customers blogs and websites, so I would like to announce a great new feature, available to everyone. It's the good old FAQ page ...
Comments: Views: 751 Shares: 20
And April is going to be better ...
Yes, March 2016 was a marvellous month and I'm really pleased with my progress. Two new bloggers and a bunch of new ideas has moved me forward in leaps and bounds ...
Comments: Views: 901 Shares: 16