Moments Of Serenity

The Importance Of Friendship ...

Posted on: 23/07/2012 By: Steffi Lewis
It's been an interesting few months in my world hasn't it? Ending up in hospital on the brink of death, fighting the damage done to my business and having to adjust my work life to accommodate my vision problems ... well, a girl could get really down in the dumps couldn't she?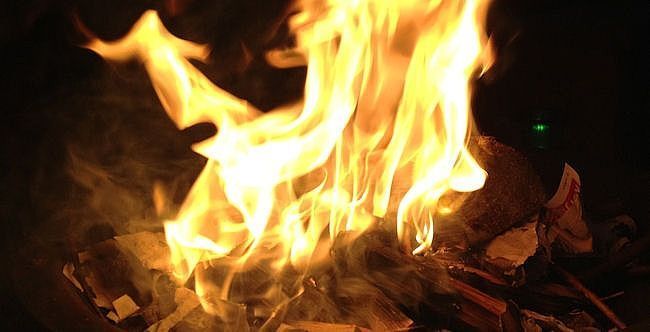 And it has been a struggle to keep my mood in check. My NLP practitioner training has been fighting off the darkness that naturally visits all of us when so many extreme events manifest in such quick succession. It has been really difficult, but by taking it easy and not pushing myself too hard I seem to have found my way through the worst of it. Over the past couple of weeks I have made a real effort to push my mood higher and have been able to dial my Awesome-O-Meter up to around five now so I feel that I'm at least halfway to my natural buoyant self again.
Since my brush with death I have realised that the most important things in this world are not, in fact, things but are the people we surround ourselves with. Although sblogit.com is incredibly important to me there has been a shift in my values; friendship has most certainly risen through the ranks.
This sea change was first revealed to me by the outpouring of love and support on my Facebook wall during my time at the John Ratcliffe Hospital and the continued help I've received from people during my recovery. From taking me shopping to a bit of gardening to fixing my car to just listening to me crying or ranting, well, it just amazes me how people have been there for me when I really needed them and given me the most valuable thing they possibly can - their time.
This weekend has been a milestone for me. One of my best friends came to stay on Saturday and she was the first person I've invited to stay overnight since coming out of hospital. I've really needed the space and time to heal but now felt strong enough to cope with extended company.
She arrived Saturday morning and we went up to the City Centre to meet up with other friends for some coffee based fun in the sun then took some time out to visit a local music festival. The rest of the afternoon was spent on my sunny patio drinking wine, listening to music and generally being silly and it was such an uplifting experience for both of us that we were giggling like schoolgirls by the end of it. As the day cooled we ordered pizza and watched a couple of films then I lit my fire-pit and we sat out on the patio once more, this time enjoying the quietness of suburbia as The Sun set in a cloudless sky.
My iPhone pinged to tell me another friend had checked in at the music festival we had attended earlier so I texted her to see if she wanted to join us for a while. It was great when various vans and cars pulled up outside my house and the gang descended on my back garden. The eight of us sat round a roaring fire, drinking wine and beer, laughing and telling stories into the wee small hours.
After a good night's sleep, this morning we went for breakfast and was able to sit outside the Super Sausage in Potterspury watching all the bikes roaring around and generally having a giggle as we shovelled huge amounts of scrummy fried food and drank buckets of coffee.
Early afternoon, I escorted my friend down to the A421 by Junction 13 of the M1, made sure she was heading in the right direction then came home, had a nap and I've spent the last few hours sitting on my back doorstep drinking ice cold apple juice, surfing the net on my iPad and watching my kitties rolling around on the patio enjoying the sunshine themselves.
And after all that, a wonderful feeling just washed over me and I found the reason to write this blog post. Serenity. That sensation you get when all is right in your world - even for just a single moment. You feel at peace, you feel completely happy and you know that nothing can take it away from you ... not for a while at least. It was something I haven't felt for many months!
I found it through some wonderful friends and the time they spent with me. So to Chrissy, Summer, Taz, Martin, Julie, Bitz, Leigh, Jackie, Jade, Stuart and Kathy. Thank you! Every single one of you enriched my life this weekend and helped me to feel a lot better.
I feel blessed to have you all in my world :)
Love, light and logic ...

STEFFI LEWIS
I'm a web designing, blog editing, article writing, email sending, social media savvy photographer and videographer type of girl, with over 21 years in the creative industries.

I'm a highly experienced ASP developer with knowledge of Windows Servers, SQL Server, HTML, Javascript, CSS and use my knowledge to create and enhance Steffi/CMS. This allows me to offer my online marketing services to my clients.

I've worked as a professional photographer in Los Angeles, USA and been a vision-mixer and producer for live television in my time. I also offer photography and video services to my clients.

Wouldn't you rather be working for your customers and clients than spending hours doing online marketing for yourself?



| | |
| --- | --- |
| Telephone: | 0333 335 0420 |
| Website: | |