Cancer: Chemotherapy Cycle 2 Was Far Easier
Last time I posted, I mentioned that if you were reading it during that Monday then I'd be plugged into Chemotherapy.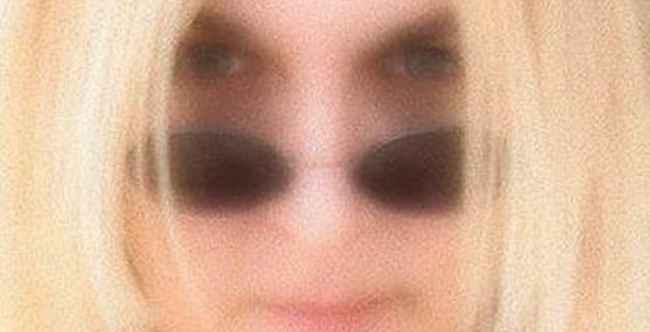 Well, apart from waking up every hour or so pee'ing that is! They give you powerful diuretics once you've completed your infusion and, as I finished late that day, I spent most of the evening and early morning running to the loo.
"I considered getting a couple of pillows and my duvet then propping myself up on the toilet!"
Knowing what my first Chemo cycle was like, I decided that I needed to take it really easy this time around. Looking after my clients is my only work priority at the moment so I resolved to get my publishing and editing done first thing in the morning, go back to bed for a couple of hours then up and at 'em - editing for the rest of the morning.
Then I'd listen to what my body wanted to do for the rest of the day. If it needed sleep then I'd sleep, if it was hungry I would eat and if I needed some mental stimulation then I'd watch a film or documentary. Whatever the case, I'm glad I have such a comfy sofa!
I was still attached to the little 5FU Chemo pump throughout the week which was a real nightmare when sleeping as I kept tugging at my PICC line. Ho hum ... as an Oncology nurse so cleverly reframed me the other day, "better that than being stuck in Talbot Butler for the whole week on a drip!" I did like her.
Wednesday brought some mild palpitations thanks to the 5FU and I got my heart checked out fully by the Doctors when I went in for my first pump change. They were very thorough and told me everything was absolutely fine, it was the Chemo just doing what it does. I was relieved that I wouldn't be admitted, but it still felt very uncomfortable for a few days.
I was very carefully checking my temperature all week. The Chemo team gives you limits to stay within which are 36.2°C lower and 37.5°C upper. You're allowed a little leeway if you're feeling ok but as soon as you get other symptoms such as shivers, palpitation, vomiting or diarrhoea then you need to phone them - whatever time of day or night it is - and go get yourself checked out.
"Always, always, always listen to the Chemo team and do what they tell you!"
Finally, on Saturday, I was able to have the pump removed and almost cartwheeled with happiness when the nurse sealed the PICC line in and said I could go home and have a bath.
One of the thing I hate about Chemo is that the chemicals come out of every pore! Trust me, you will smell incredibly toxic and an entire pack of baby wipes won't be able to clear it up! It just doesn't matter how much deodorant and perfume you use you will always smell it and just feel dirty. My bath was blissful, but I ended up losing even more hair!
So now we're at Sunday night and I'm feeling rather better than I was the last time around. I believe that was mostly thanks to listening to my body rather than trying to fight with it over the course of treatment last week.
But I'm still only on week two of a three-week cycle and this is when the effects really start to take hold. My palette is getting sensitive again, my appetite is reducing and I still need to relax as much as possible and remember to listen to my body.
But there is a real and positive difference in how I feel this time around and that can only be a good thing.
Love, light and logic ...

STEFFI LEWIS
Blogging: the perfect marketing channel
0333 335 0420 / 07490 373980
The Stefferati
Public group · 124 members
A group for my business friends to keep up to date with what I'm doing and learn a little something along the way :) x
PS ... I've got dental assessments on Monday, CT scans on Tuesday and the dreaded Radiotherapy plan is being finalised soon. Onward and upward!


Leave a comment ...





About Steffi Lewis ...
I'm a web designing, blog editing, article writing, email sending, social media savvy photographer and videographer type of girl, with over 21 years in the creative industries.

I'm a highly experienced ASP developer with knowledge of Windows Servers, SQL Server, HTML, Javascript, CSS and use my knowledge to create and enhance Steffi/CMS. This allows me to offer my online marketing services to my clients.

I've worked as a professional photographer in Los Angeles, USA and been a vision-mixer and producer for live television in my time. I also offer photography and video services to my clients.

Wouldn't you rather be working for your customers and clients than spending hours doing online marketing for yourself?



| | |
| --- | --- |
| Telephone: | 0333 335 0420 |
| Website: | |