My clients' latest blog posts
I blog for my clients every single week. Mostly I edit their raw thoughts, but sometimes I write original posts for them and, occasionally, I recycle something popular.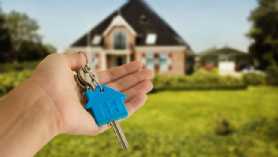 Selling A UK Rental Property

I have recently been approached by several potential clients who are looking at selling a UK rental property ...


Helen Beaumont

18th August, 2017


The Franchise Now Expo 2017 Milton Keynes

Have you thought of investing in a franchise? The AFA is proud to announce the first of a series of franchise shows across the UK ...


Claire Robinson

18th August, 2017



10 Key Small Business Security Measures

Small business security should always be at the forefront of your mind. It's not hard to see why a breach could cause you serious damage ...


Peter Williams

17th August, 2017


How To Turn Bad Reviews Around

Receiving a bad review for your business can seem to be a disaster, but is it? There was a recent bad review about a hotel in Ireland ...


Jacqui Frost

17th August, 2017

The Four Facets of Golf

I was rudely reminded of the importance of the four facets of golf on a recent trip to Spain to attend a wedding ...


Keith Haynes

16th August, 2017


The Essentials Of Cyber Security

If your business has been attacked then you'll need some good advice around cyber security. Virtual IT can certainly help you ...


Virtual IT

16th August, 2017


Why Your 'One Thing' Is Important!

Most people have full diaries, inboxes stuffed with emails and to do lists that feel like they are never ending. So why not just do one thing?


Jonathan Vowles

15th August, 2017


Doris The Aston Martin DB2/4 Mk 11

Considering she was built in 1955, 5 years before I was born, Doris is not doing badly. When we bought her, she was in a bit of a state ...


David Pibworth

15th August, 2017


Welcome To The Brand New CMC IT Blog!

Welcome to the brand new CMC IT blog. We were founded in 1993 and have gone from strength to strength in the last 24 years ...


Jeremy Curtis

14th August, 2017



The Single Best Marketing Idea You Can Have

Small business owners want to build awareness of their brand, You'll be surprised to know that starting a blog is a great way to achieve this ...


Steffi Lewis

14th August, 2017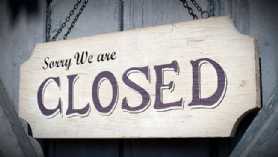 Liquidations And Phoenixing

Liquidations are used by business owners to extract the maximum value from their business and pay CGT as opposed to Income Tax ...


Helen Beaumont

11th August, 2017


The Ancient Art Of Project Management

To be successful, managers must deliver results on time and within budget so project management has become an essential skill ...


Kirsty Parris

11th August, 2017




Do You Know The Colour Of Golf?

Tiger Woods always wore a red shirt on the final round of a tournament, so colour is paramount to a golfer's success ...


Keith Haynes

9th August, 2017


Why Choose Office 365 Business Premium?

Microsoft has a brilliant offering in Office 365, from home users to the enterprise, our favourite is Office 365 Business Premium ...


Virtual IT

9th August, 2017


Company Purchase Of Own Shares

What can you do if you have both cash and lots of shares in your business, or an exiting shareholder has lots of shares?


Jonathan Vowles

8th August, 2017


The Fallen Madonna With The Big Boobies

In the grand scheme of things, I don't put much work forward to my graphic designers, but they tell me that what I do always interests them ...


David Pibworth

8th August, 2017



A Closer Look: My Blog Mailer Pack

Email is a staple part of any marketing plan and my blog mailer pack is an easy way to get your brand in front of your contacts each week ...


Steffi Lewis

7th August, 2017