My clients' latest blog posts
I blog for my clients every single week. Mostly I edit their raw thoughts, but sometimes I write original posts for them and, occasionally, I recycle something popular.

Member Spotlight: EnviroGroup

Today, I'd like to tell you about AFA members EnviroGroup, the kitchen and air duct hygiene specialists ...


Claire Robinson

28th April, 2017



Wireless Vs Cabled Connections

Businesses are finding new and interesting locations to set up in, but the wireless vs cabled argument needs to be dealt with first ...


Peter Williams

27th April, 2017


Administrative Professionals' Day 2017

Did you know that it was Administrative Professionals' Day on 26th? It's the last Wednesday of April but it does move around ...


Jacqui Frost

27th April, 2017


Golf Is A Game Of Emotions

Have you ever been in such a state on the golf course where you could have thrown your club in the lake or sworn like a trooper?


Keith Haynes

26th April, 2017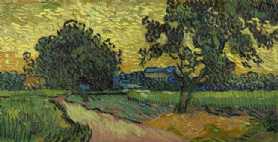 Is Your Business Beautiful?

The inspiration for this blog post came from a drive to a client through some stunning Northamptonshire countryside ...


Jacky Sherman

26th April, 2017


What Is Your Business Worth?

To any entrepreneur, one thing that's important is knowing how much your business is worth, and what you can do to make it worth more ...


Jonathan Vowles

25th April, 2017



How Far Does Your Blog Post Go?

I got an email from one of my clients on Friday telling me some brilliant news and that it was because of her blog that it happened ...


Steffi Lewis

24th April, 2017

Member Spotlight: Senior Citizen Services

This week's spotlight is about Senior Citizen Services,offering property maintenance for owners and tenants over the age of sixty-five ...


Claire Robinson

21st April, 2017


The Ancient Art Of Project Management

To be successful, managers must deliver results on time and within budget so project management has become an essential skill ...


Kirsty Parris

21st April, 2017


What Is Auto-Enrolment?

It's April 2017, and auto-enrolment is in full force. It is designed to provide access to pensions and retirement savings for all workers ...


William Lloyd

20th April, 2017


How Much Does Call Handling Cost?

When you think about the price of call handling, you'll mull over the monthly outgoing and wonder if you can afford it ...


Jacqui Frost

20th April, 2017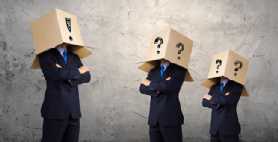 The Art Of Networking Without Networking

I love it when people get an 'Aha' moment from the knowledge I pass on. It's even better when it results in a new colleague joining me ...


Jacky Sherman

19th April, 2017



Whatever Happened To Magic On TV?

You don't get many magic acts on the TV these days, but on Britain's Got Talent this week, they did have one and jolly good they were too ...


David Pibworth

18th April, 2017


Technology And The Next Generation

Growing up, I didn't have any technology to distract me. Instead, I would wander around the beautiful countryside I was brought up in ...


Steffi Lewis

17th April, 2017



Summer Workwear: Keep Cool And Carry On

Isn't it great to be able to wear lighter clothing and fewer layers? But even this can too hot when you're at work trying to keep cool ...


Rugged & Tough

13th April, 2017


Call Handling For Your Customers

Our clients know that our call handling service frees up their time and ensures that every call is answered promptly and professionally ...


Jacqui Frost

13th April, 2017


Mastering Major Mental Tenacity

I guess you're the same as me and have been glued to your TV watching the first major competition of the year, the Masters ...


Keith Haynes

12th April, 2017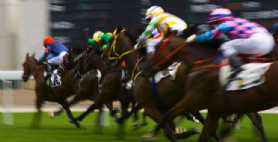 How Easy Is It To Meet New Clients?

Statistics show that you are going to meet new clients every 35 days, completely by chance. It seems it's just a numbers game ...


Jacky Sherman

12th April, 2017



The Single Best Marketing Idea You Can Have

Small business owners want to build awareness of their brand, You'll be surprised to know that starting a blog is a great way to achieve this ...


Steffi Lewis

10th April, 2017