My clients' latest blog posts
I blog for my clients every single week. Mostly I edit their raw thoughts, but sometimes I write original posts for them and, occasionally, I recycle something popular.

How To Get Business Finance in 2017

Many companies need business finance, especially the smaller ones. So what sources of funding can you access if you run a business?


Jonathan Vowles

28th March, 2017


Another Busy Week Of Magic Ahead

It's a busy week that starts on Wednesday 29th as I'm off to the Arts Gateway Mix and Mingle, which is on at MK Museum in Wolverton ...


David Pibworth

28th March, 2017



7 Top Tips That Lead To Interview Success

Whether you're attending a job interview or are considering taking on a franchise, my top tip will help you toward interview success ...


Claire Robinson

24th March, 2017


Tax-Efficient Options For Your Retirement

Financial planning is becoming increasingly important. If you are thinking of saving for retirement, then you might consider a pension ...


William Lloyd

23rd March, 2017



Call Handling For The Cost Conscious

Many small business owners have to consider the costs against the benefits of taking on a new service like call handling ...


Jacqui Frost

23rd March, 2017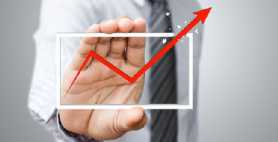 What Gets Measured Gets Done

I well remember the trepidation I had when starting the module in my MSc on Statistics. It could have been a show stopper ...


Jacky Sherman

22nd March, 2017


Red Nose Day, Magic And More

Red Nose Day is this Friday. I'm usually involved in something on stage, but this year I decided to create a Red Nose Day magic trick ...


David Pibworth

21st March, 2017


Mother's Help: Extra Help For Mums

Our Mother's Help service gives help for mums who find that their children demand their complete and full attention ...


Claire Robinson

21st March, 2017






Seeing Is Believing Is Improving

Golf is one of the only sports where you don't look where you're going, as your eyes should always focus on the ball ...


Keith Haynes

15th March, 2017



What To Keep And What To Throw Away

Every so often, we have a change around in the offices here in Olney. We find out what to keep and what to throw away ...


David Pibworth

14th March, 2017



Workshop: The Secret Life of People

In a world where we cannot afford to just wing it, I'm co-hosting a workshop that will give you insights into the secret life of people ...


Adrianne Carter

10th March, 2017


Business Is So Very Personal

Driving your business forward is not easy. What does your business have to look like to give you what you want from life?


Kirsty Parris

10th March, 2017





IT Support From A Pure Service Company

Flint IT has grown every year since its inception. As an IT Support Provider, how have we managed to achieve this amazing growth?


Jeremy Curtis

8th March, 2017