From Blogging To Web Design
And all those techy bits in between ...
My name is Steffi Lewis and I'm a blogger and web designer celebrating 21 years in the Internet industry. I create blogs and websites for a simple monthly fee. I work with startups, SMEs and the self-employed.
I help them to develop and maintain the best possible web and social media presence using the very latest technologies and techniques available.

From a standalone blog, through simple static five page websites, to a dynamically changing system with weekly blogging built in, testimonials and sales messages, whatever you need, I can offer you a great solution!
I work on a monthly subscription basis (just like the 'software as a service' you get from bigger companies), so there's just one fee to remember. There's a minimum term of twelve months and then it's just a month's notice either side.
All edits and changes are included (so you don't need to learn yet another editorial system) and are made within 48 hours of submission.
My weekly blogging service (edited or ghostwritten) means you can display regular, fresh content on social media, attracting visitors to your blog/website, reinforcing why you're the best at what you do!
Whatever you need: a standalone blog, a website, a website with a blog in it or any of those techy things like email, domain names, newsletters or one to one social media training, after 21 years in the Internet industry, you can trust me to get it right.
"Steffi offers excellent value for money!"
Call today on 01908 711600 or click here to ping over an email and let's arrange a coffee and a chat to find out exactly what you need.



Andrew Spencer says ...
| | |
| --- | --- |
| | "Steffi's developed her own platform and it's so easy to use, the reach is great and the editing services are fantastic, really boosting SEO and helping to grow my readership." |


My latest blog post ...

Featured client ...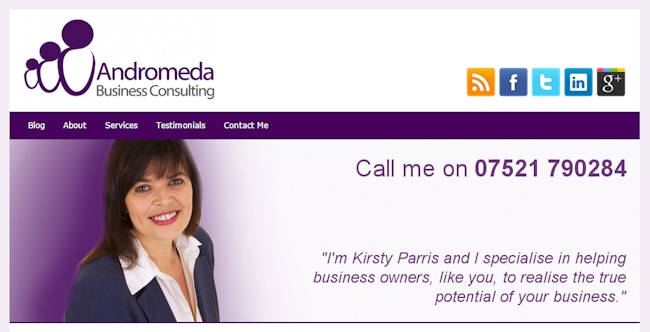 Rock out while you read ...


Popular Blog Posts ...
- The Single Best Marketing Idea You Can ...
- A Case Of Really Bad Customer Service
- Ooo'arrrh, Welcome To The Country
- Boost Your SEO With Business Blogging
- Creating The Perfect Blog Post ...
- How Shallow Is Your Business?

"When I get sad, I stop being sad and be awesome instead :)"