Business Blogging, Social Media, Email and LeadGen
A completely managed online marketing solution ...
For SMEs, sole traders and the self-employed, get business blogging, social media sharing, email management and online lead generation, all in one place ...
You're constantly being bombarded with advice and give your precious email address away (and sometimes your money) for ebooks, courses and webinars that, quite frankly, won't tell you much more than you already know.
Then you'll try out all of the latest tools (that you heard about in said ebooks, courses and webinars), but end up with lots of different monthly subscriptions eating into your hard earned cash, a learning curve so steep you could ski down it and little to no return on your investment.
So wouldn't you rather be working for your clients and earning money, instead of wasting countless hours doing it all yourself?
If that thought resonates with you, you could let me do all that online marketing stuff for you. You know what I mean: that time consuming, sometimes confusing, far too technical, I'm just too busy, it isn't working for me so why am I bothering, oh my goodness, what have I just posted, online marketing stuff.
Here's 11 things my completely managed online marketing solution can do for you right now:
Improve your website's search engine ranking

Raise your profile on Facebook, Twitter, LinkedIn and Google+

Increase your post engagements to get a better organic reach

Grow your networks of friends, followers and connections

Show your business contacts you're an expert in your field

Help prospects decide they trust you enough to buy from you

Deepen relationships with customers and clients alike

Make it quick and easy for you to get your thoughts out there

Stay top of mind with everyone you know

Handle enquiries from landing pages tied to PPC & Social ads

Use custom numbers so you know where calls are coming from
I can do all those things for you with a minimum weekly investment of your time and financial resources. I do all the work and you get all the glory? What's not to like about that?
My name is Steffi Lewis and I'm a developer and entrepreneur. I've had a fascinating career so far and truly love everything I do.

I'm constantly researching, playing with fresh ideas, features and new tools, looking at ways to improve what I can do and then turn that knowledge into solutions for my own clients, my beloved Stefferati.
Let's arrange a no-obligation chat over a coffee to see how I can help you. After more than 21 years working with the Internet, you can trust me to bring you a solid return on your investment and that's absolutely guaranteed!



Jacky Sherman says ...
| | |
| --- | --- |
| | "One of my aims was to be the top Referral Institute franchise on Google. Before this I was so completely invisible, not even hitting page 4. Result!" |



My latest blog post ...

Featured subscriber ...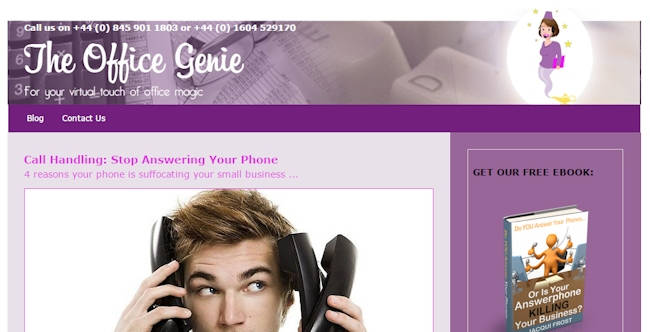 Rock out while you read ...


Popular Blog Posts ...
- The Single Best Marketing Idea You Can ...
- A Case Of Really Bad Customer Service
- Ooo'arrrh, Welcome To The Country
- Boost Your SEO With Business Blogging
- Creating The Perfect Blog Post ...
- How Shallow Is Your Business?

"When life gives you a hundred reasons to cry, show life that you have a thousand reasons to smile"